Our partner hospitals remain at the forefront of quality and innovation in the field of Cardiac Surgery, being the centre of excellence for Valve repair, Open heart surgeries, Minimally Invasive Cardiac surgeries with Thoracoscopic Assistance, Beating Heart Coronary Bypass surgeries. Thousand of Cardiac operations have been performed successfully, including complex coronary angioplasty with the use of specialized techniques like rotablations, Intravascular ultrasounds, intravascular lithotripsy, Optical Coherent Tomographies, ECMOs, IABPs, iFR / FFR studies and also pioneering the first Transcatheter Aortic Valve Replacement (TAVR), valve in valve & native valve replacements & implantations. Device closures in adults and paediatrics, ASD, VSD, PDA & coarctation stenting are additional few specialties of the Cardiology department at our partner hospitals.
We offer treatment for brain tumours, vascular pathology, spinal cord dysfunction, Paediatric Neurosurgical Disorders, endoscopic surgery. We have the only department in our city with capabilities to offer all the above with a high level of expertise under one roof. Add to this, the Best Deep Brain Stimulation program for Parkinson's in India, plus a functional Neurosurgery Department dedicated entirely to Functional Neurosurgical domain involving movement disorder surgeries, epilepsy surgeries, surgery for chronic pain and spasticity.
Minimally invasive techniques like use of endoscopes for excision of tumors through nose or small incisions in brain bring minimum or scarless surgery.
Minimally invasive techniques for spine, disc herniation, trauma, excision of tumor or instrumental fixation of spinal instability under neuromonitoring provides added safety.
A dedicated team of neuro-anesthetist and intensivists provide round the clock perioperative care yielding optimum benefit to our patients.
We offer successful solutions for Spinal problems ranging from cervical or lumbar spondylosis that result in neck and back pain to slipped disc (sciatica), spinal stenosis, spinal infections like tuberculosis, osteoporotic vertebral fractures, spinal cancer and deformities of the spine like scoliosis, kyphosis and spondylolisthesis. The management of spinal ailments requires a dedicated team that provides comprehensive management of spinal problems including structured non-operative treatment, pain block injections, minimal access (key hole) spine surgery and complex reconstructive spine surgery.
We combine clinical excellence and experience, cutting edge technology and unrelenting attention to patient safety in order to provide "Radically better outcomes for patients with spinal problems".
Our partner hospitals have pioneered in complex reconstructive surgery for spinal fractures, infections and tumours. Our comprehensive non-operative program goes a long way in the management of various spinal problems and aiding our specialization in spine deformity surgery and minimal access spine surgery. lasting solutions to Spine problems are supported by specialties such as neurology, neurophysiology, neurosurgery, rheumatology, pediatrics, geriatric medicine, radiology and physiotherapy to offer unique, multifaceted approach to care of patients of all age groups with spinal ailments.
Our partner hospitals are leading in cutting-edge Urology procedures including complicated open urological surgeries with the induction of new equipment and infrastructure, encompassing extracorporeal shock wave lithotripsy, percutaneous nephrolithotomy (PCNL), ureteroscopic lithotripsy (URS) We have a dedicated unit for metabolic workup of patients with urinary stones, which is a part of the stones clinic.
Endo-urology helps in benefiting patients with erectile dysfunction and infertility.
We offer the most comprehensive range of Musculoskeletal Care to our patients through our expertise.
We have a multispecialty group of surgical, research and clinical consultants working together in an integrated setting to provide the highest quality of care to our valued patients.
We offer patients the opportunity to consult with orthopaedic surgeons and rheumatologists and  provide services such as hand surgery, sports medicine, orthopaedic oncology (specialising in limb-salvage surgery for bone and soft-tissue tumours), neurology, physical therapy, endocrinology, radiology, pain management, specialised nursing care and nutritional support, in a manner to offer highly individualised care to one and all.
We are renowned for our success with Advanced orthopaedic surgery, joint replacement surgery, arthroscopic surgery, paediatric orthopaedics, sports medicine and sports injury treatment and a comprehensive arthritis management programme.
We have on our panel dedicated surgical specialists, for management of cancers of the head and neck, breast, thorax, gastrointestinal tract, female reproductive system and genitourinary tract. We offer surgical expertise for all oncology cancers through excellent teamwork, the best in both human and robotic surgeries. We treat all types of malignancies with very low mortality and morbidity rates. Along with the support of radiation oncology department and medical oncology we have been successful in downstaging many malignancies to an operable stage where we are able to send the patient home cancer free. Malignancies like head and neck cancers with complex reconstructions, breast and thyroid malignancies, all intestinal and gastric malignancies are performed on a regular basis. Robotic technology is at our service and the expertise to operate on difficult tumours, plus handling large, complex abdominal tumour surgeries where masses as large as 30 kg in weight and above have been successfully operated upon.
Our partner hospitals have state-of-the-art Radiotherapy equipment including a Digital High Energy Linear Accelerator with 3-D treatment and Stereotactic Radiotherapy, Brachytherapy, Linear Accelerator with sophisticated Intensity Modulated Radiotherapy (IMRT) and Image Guided Radiotherapy (IGRT) which allows very precise radiation dose delivery to the tumour area at the same time protecting nearby normal/critical organs.
Our latest linear accelerator the TRUEBEAM system version 2.7 delivers precise dosage quickly and is designed to treat cancer wherever it's found in the body and comes with many special features and tools for advanced image-guided radiation therapy (IGRT) capabilities like Respiration-synchronized MV/kV radiographs, 4D CBCT, Iterative CBCT, Triggered Imaging and more.
This advanced infrastructure allows us to treat a broad range of cancer cases. It comes with sub- millimetre accuracy for increased conformity and with built in patient safety features for clinicians to navigate the complexities of cancer care with more confidence. It also masters newer techniques like Frameless Cranial Stereotactic Radiosurgery and Radiotherapy, Body Stereotactic Radiotherapy for cancers of the Breast, Lung, Liver, Pancreas, and Prostate and Oligometastatic disease.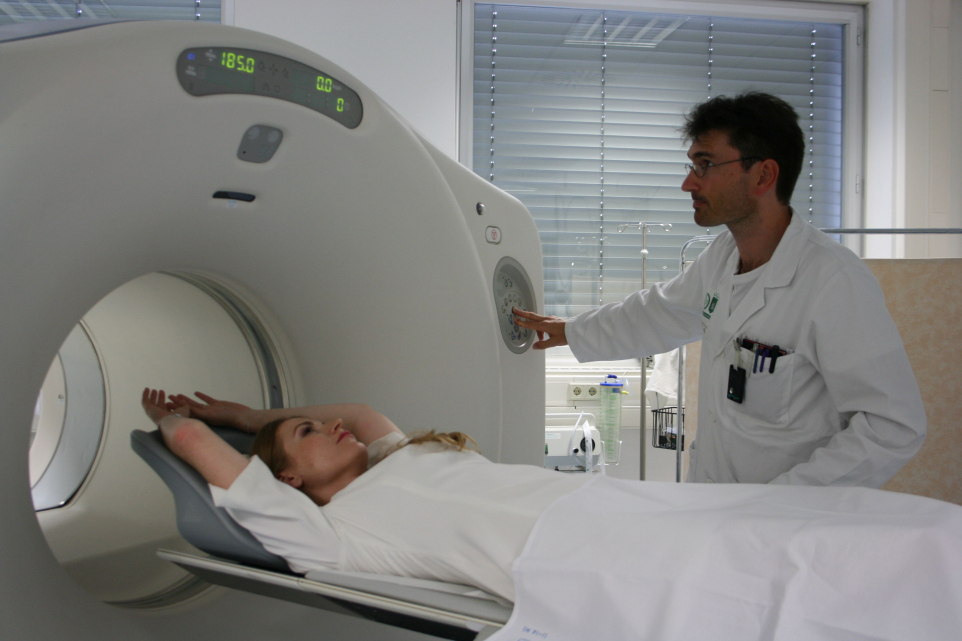 Our partner hospitals have been pioneers in the country in the field of Nuclear Medicine, while being the first to introduce nuclear cardiology with multiple-gated acquisition (MUGA) scans for the first time in the country and also the first in the country to get a triple-head gamma camera and the first solid-state dedicated cardiac camera in Asia and recently adding a 5-ring 16-slice PET-CT scanner to the list, one of only 13 that exist in the world. We are one of few to perform brain perfusion imaging in India and also Dopamine transporter (DaT) imaging for Parkinson's disease for the first time in India.
We have Somatostatin receptor PET-CT imaging in the private sector for the diagnosis and management of Neuroendocrine tumours as well as Peptide receptor radionuclide therapy (PRRT) for treatment of inoperable neuroendocrine tumours such as carcinoids, insulinomas, phaeochromocytomas and pancreatic neuroendocrine tumours. There are only six centers in the country that offer this service. We offer every possible Nuclear Medicine diagnostic scans including myocardial perfusion scan for coronary artery disease, brain scan for Alzheimer's disease, thyroid scan, salivary scan, lung ventilation and perfusion scan, bone scan, kidney scan, liver and hepatobiliary scan, gastric emptying scan, lymphatic scan, fluorodeoxyglucose (FDG) PET-CT scan for cancer detection, staging and follow up for cardiac viability and neurology applications.We also provide treatment for hyperthyroidism with radioiodine and sentinel-node detection for breast cancer and treatment of hepatic metastases with selective internal radiation therapy (SIRT).
We have the privilege to accord fertility treatment to infertile couples from every state of India and from 60 countries around the world. Our associate IVF Centre has most recently been awarded the 'Most Integrated IVF Team' and the 'Best IVF Clinic in India'.  While there are many causes on infertility, the great news is that there are also many different treatment options available. At our partner IVF centre which is considered #1 in Mumbai and in India, we offer a comprehensive range of services to help couples overcome fertility and to fulfil their dream of parenthood.
Whether IVF – In Vitro Fertilization, ICSI – Intra Cytoplasmic Sperm Injection, LAH – Laser Assisted Hatching, Embryo Cryopreservation, Oocyte freezing and CAT – Cumulus Aided Transfer- a technique pioneered by our associated hospital for the first time in the world,  we offer the best of medical expertise and quality of service to our patients, while maintaining the strictest confidentiality. Our multi-disciplinary team of Fertility experts are renowned for their dedication, expertise, empathy and a holistic approach to creating happy, healthy families.
Weight gain can be due to a whole gamut of reasons. Whether hereditary, lifestyle related, age related or due to a primary medical issue, our experienced weight loss surgeons perform Bariatric procedures utilizing the most advanced techniques available, thereby minimizing post-operative pain and recovery time. Whether the aim is to lose 20 kgs or 120 kgs, we specialize in customized weight loss options, eg. Sleeve Gastrectomy, Gastric Bypass, Mini Gastric Bypass and Tummy tucks. Besides obvious cosmetic and aesthetic results, reduction of weight greatly impacts the improvement in general health and solving issues of Hypertension, Diabetes, Cardiac problems, Skin issues, knee and spine pain etc. By undergoing life-changing weight loss surgery, our clients can experience a new healthy and happier lease of life!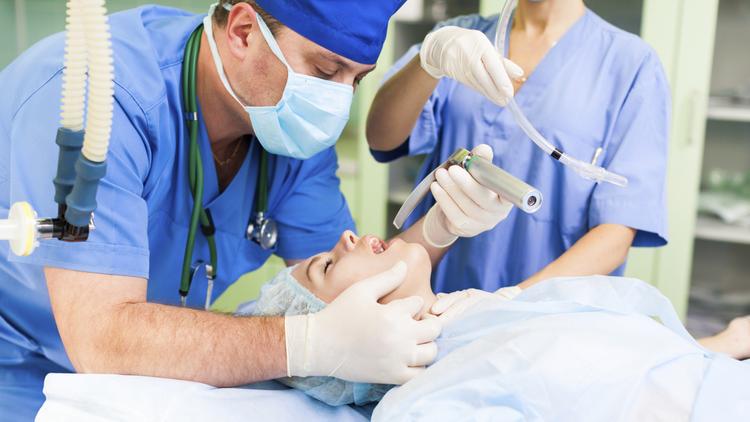 For our very special little guests, children from the age of 1 day to 18 years, we are associated with our world-renowned partner hospital that is exclusively for children. With experienced, expert and dedicated consultants and surgeons and nursing staff especially sensitized to work our little ones, we offer medical and surgical treatment across every field of Pediatric medicine – Cardiology & Complex Cardiac surgery, Neurology & Neurosurgery, Urology, Orthopedic surgery, Gastroenterology, Hepatology, Nephrology, Pediatric Oncology and Stem Cell/Bone marrow transplants, Opthalmic surgeries, Maxillo-Facial surgery. Our Rehabilitation Centre offers expert programs for children with congenital physical and mental challenges, with extensive Physiotherapy, Occupational therapy, Recreational therapy, Socially interactive therapy, Aqua therapy, Speech therapy, Audio & Visual Rehabilitation. Our dedicated doctors and therapists are available via video conferencing even after the child has returned to the home country, with regular follow-up calls and advice on amendment or adjustments to the therapy required.