We offer treatment for brain tumours, vascular pathology, spinal cord dysfunction, Paediatric Neurosurgical Disorders, endoscopic surgery. We have the only department in our city with capabilities to offer all the above with a high level of expertise under one roof. Add to this, the Best Deep Brain Stimulation program for Parkinson's in India, plus a functional Neurosurgery Department dedicated entirely to Functional Neurosurgical domain involving movement disorder surgeries, epilepsy surgeries, surgery for chronic pain and spasticity.
Minimally invasive techniques like use of endoscopes for excision of tumors through nose or small incisions in brain bring minimum or scarless surgery.
Minimally invasive techniques for spine, disc herniation, trauma, excision of tumor or instrumental fixation of spinal instability under neuromonitoring provides added safety.
A dedicated team of neuro-anesthetist and intensivists provide round the clock perioperative care yielding optimum benefit to our patients.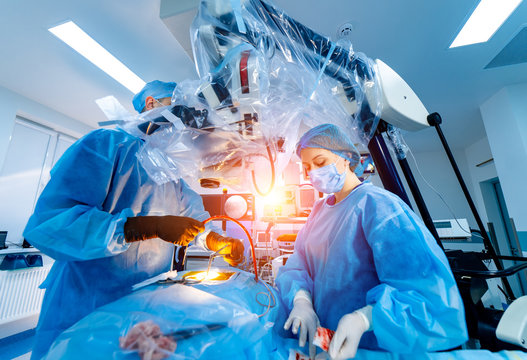 Transforming Lives with Advanced Neurological Care: Mumbai's Premier Neurology Clinic
Mumbai's premier neurology clinic, where we are dedicated to transforming lives through advanced neurological care. Our team of expert neurologists combines extensive knowledge, cutting-edge technology, and compassionate care to provide the highest standard of treatment for various neurological conditions. We are committed to improving the health and well-being of our patients, empowering them to live their lives to the fullest.
Expert Neurological Solutions in Mumbai: Your Path to Optimal Brain Health
When it comes to your brain health, trust the experts at Ushta Medicare to provide you with expert neurological solutions in Mumbai. Our team of experienced neurologists specializes in diagnosing and treating a wide range of neurological disorders, including epilepsy, stroke, movement disorders, headaches, and cognitive disorders. With our comprehensive approach to brain health, we aim to optimize your neurological well-being and enhance your quality of life.
Unleashing the Power of Neurologist: Where Healing Begins
Neurology has the power to unlock the mysteries of the brain and restore health and function. At Ushta Medicare, we believe in unleashing this power to help our patients heal and recover. Our dedicated team of neurologists utilizes their expertise in the field to accurately diagnose and develop personalized treatment plans tailored to each patient's needs. We combine state-of-the-art diagnostic tools, innovative therapies, and a patient-centered approach to provide the highest level of neurological care.
Discover Specialized Neurosurgery and Neurology Services Your Trusted Destination for Neurological Care
We offer a comprehensive range of specialized neurosurgery and neurology services to meet your unique neurological needs. Whether you require advanced surgical intervention or non-invasive treatments, our team of skilled neurosurgeons and neurologists is equipped with the expertise and state-of-the-art technology to deliver exceptional care. From brain tumors and spinal disorders to nerve injuries and degenerative conditions, we are your trusted destination for comprehensive neurological care.
Empowering Lives Through Excellence in Neurology Treatment: Unleashing the Potential of Your Brain
We are passionate about empowering lives through excellence in neurological treatment. We believe in the inherent potential of the brain to adapt, heal, and overcome challenges. Our dedicated team of neurologists and neurosurgeons strives to unleash this potential by providing innovative treatments, personalized care plans, and comprehensive support services. We are committed to helping you regain control of your neurological health and live a fulfilling life.
FAQs on Neurology & Neuro-Surgery